Manual Pull Test Machine is a relatively economical instrument used to determine materials' tension or compression resistance. Compared with the ordinary manual push pull tester, the most apparent feature of this pull tester is that it has an extensive test stroke of up to 500 mm, which means it can accept a wide range of dimensions of samples. In practical application, this pull tester machine mainly tests those long cylindrical samples, such as various bottles.
The entire stand of the pull tester is made of precision and rugged metal materials to ensure structural strength. The fully enclosed structure enables a beautiful appearance and safety of the instrument. When you turn the handwheel at the bottom of the column, the moving fixture is driven up and down through the ball screw transmittance, and the force is directly applied to the sample to perform the pulling or compression testing. The wheel-operated process of this pull tester is straightforward, convenient, and labor-saving for users.
We configure a digital push / pull gauge for this manual pull test machine. You can select one measuring range from different capacities, including 2 N, 3 N, 5 N, 10 N, 20 N, 30 N, 50 N, 100 N, 200 N, 300 N, 500 N, 1000 N. There are 3 test modes incorporating Real-time mode, Peak mode and AUTO Peak. In the Auto peak mode, the peak holding time can be freely set within the range of 0 to 9 seconds.
The pull tester is equipped with a high-definition electronic screen displaying all critical values and indicating icons. The test results can be presented intuitively. The upper and lower limit values can be set freely, with the screen flickers and beeps. You can feel free to choose a force unit from kgf / kg / N / lbf during testing. The gauge will automatically shut down if there is no operation for a period of time, and the user can set this time by himself.
Up to 30 sets of test data can be stored. Each set of data includes maximum, minimum and average values. This pull tester machine supports a RS232 or USB communication function, allowing all real-time data to be transmitted to a personal computer and displayed in the form of dynamic curve images.
When the digital pull gauge is connected to a computer or other microcomputer with an operating system, data processing and analysis can be conveniently carried out (intuitive dynamic graphs can be seen, which is convenient for operators to carry out scientific testings and reduces the reading process and other data inaccuracy in intermediate steps). Data can be saved, and the results can be printed.
A large-capacity rechargeable lithium battery and ultra-low-power processor combined with excellent circuit design allow this digital pull test gauge to achieve ultra-long standby (standby for at least 15 days, and can be used continuously for at least one week). At the same time, it also supports an AC adapter power supply.
The wheel-operated method allows for easy control.

The transmission mechanism is by means of the high-precision ball screw.

The effective travel of fixtures is as high as 480 mm.

Different measuring ranges of gauges are available.

30 sets of test data can be stored.

Fitted with an LCD with backlit function for data display.

The user can invert the display direction of the display values.

The force unit is selectable from N / lbf / gf / Kgf.

Supports Real-time mode, Peak mode and Auto Peak mode.

Grips can be tailored to specific testing requirements.

The bottom clamp can be moved forward, backward, left, or right.

With RS232 or USB communication, data can be connected to a PC for output.

Real-time data can be plotted using curve graphics displayed on the computer.

Data can be stored and printed.

The gauge is powered by a built-in rechargeable battery or an AC adapter.

ISO 17025 calibration certificate is available (optional).
Model
                                                                         AT-U2-22C
Capacity
2 N
3 N
5 N
10 N
20 N
30 N
50 N
100 N
200 N
300 N
500 N
1000 N
0.2  kgf
0.3 kgf
0.51 kgf
1.02 kgf
2.04 kgf
3.06 kgf
5.1  kgf
10.2  kgf
20.4 kgf
30.6 kgf
51.0 kgf
102.0 kgf
0.45  lbf
0.67 lbf
1.12 lbf
2.25 lbf
4.5  lbf
6.74  lbf
11.24 lbf
22.5  lbf
45.0  lbf
67.4  lbf
112.4 lbf
224.8  lbf
Resolution
0.0001N
               0.001 N
                   0.01 N
         0.1 N
   1 N
Accuracy
                                                                              ± 0.5 %
Stroke
                                                                              500 mm
Units
          N / lbf / gf
                                                   Kgf / N / lbf
Fixtures
A pair of fixtures corresponding to your sample (Tailored fixtures are optional)
Dimension
265 mm × 360 mm × 820 mm (W × L × H)
Weight
About 22 kg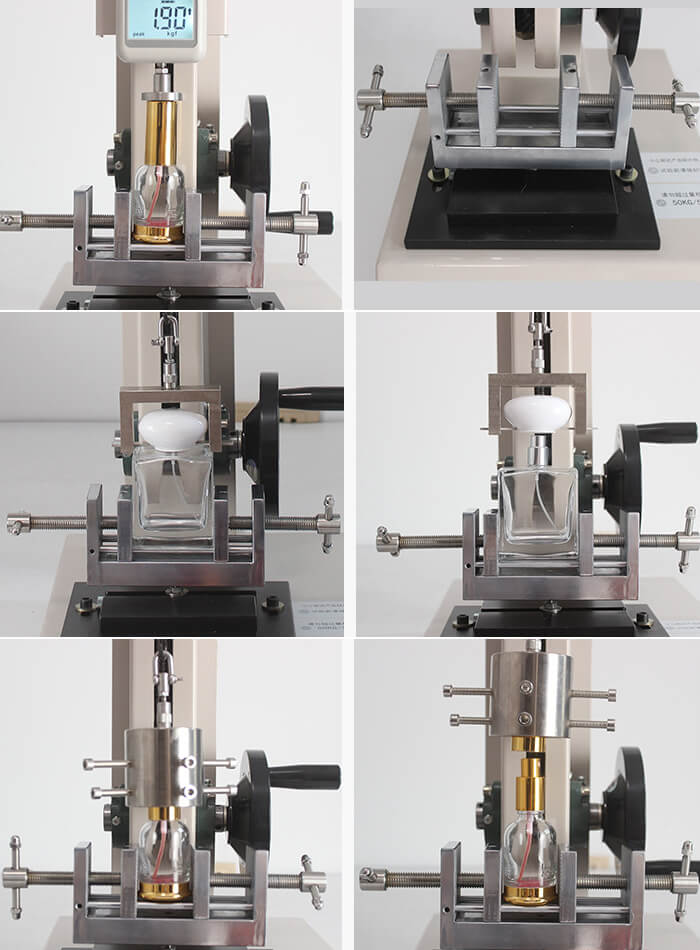 Please click here to learn more about grips and fixtures.
Send an Inquiry
Please feel free to contact us for more details on the product, price, lead time, payment terms, shipment methods, etc. Amadetech sales specialists will respond within one working day.